Harness Toga Black
Product number:
521205 - 521209
Harness Toga Black
Product number:
521205 - 521209
YOU ARE VIEWING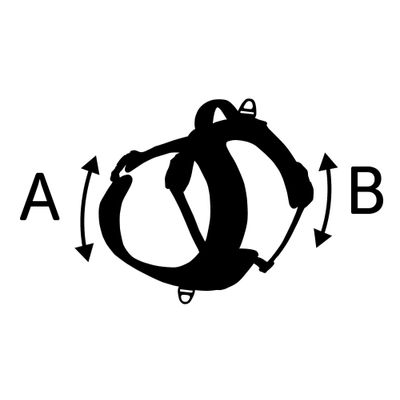 M | A:48cm B:63-80cm
Product number: 521207
Looking for a Y-shaped dog harness for your puppy, growing dog, or adult dog? The adjustable black dog harness Toga is the perfect choice! The Y-shape ensures perfect pressure distribution and the harness is easy to put on thanks to the click closures. The dog harness also has a handle for extra control during walks and is ideal for walks and training. With reflective seams for extra safety.
Material: nylon
Continuously adjustable
Click buckle
Reflective strips and soft handle with neoprene
Comfortable to wear thanks to the soft padding and breathable mesh
With a ring on the chest and back with shiny black finish
Can be used as a safety harness in combination with a car seat belt
Available sizes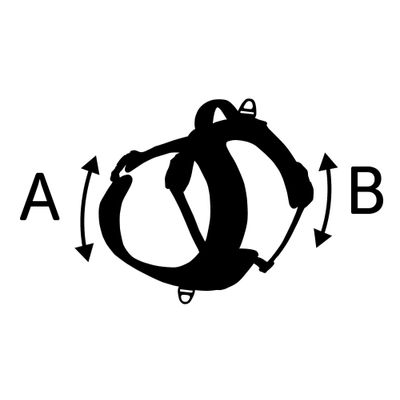 XS | A:39cm B:47-57cm
Art. no.: 521205 | EAN.: 5400585177367
S | A:43cm B:54-66cm
Art. no.: 521206 | EAN.: 5400585177381
M | A:48cm B:63-80cm
Art. no.: 521207 | EAN.: 5400585177404
L | A:56cm B:76-105cm
Art. no.: 521208 | EAN.: 5400585177428
XL | A:61cm B:94-132cm
Art. no.: 521209 | EAN.: 5400585177442
Where to buy for private persons? We're glad to hear you want to buy our products! Our Flamingo-retailers are always at your service. Print out the product information and ask your local pet shop if they have your product in stock.
Select a size for more information ↓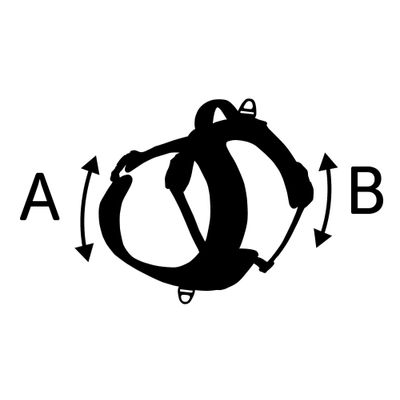 | | |
| --- | --- |
| | HARNESS TOGA BLACK M 63-80CM |
| | Harness Toga Black |
| | 5400585177404 |
| | 521207 |
| | Flamingo |
| Stage of Life: | All ages |
| Sub brand name: | Toga |
| Description: | Harness |
| Animal/breed: | Dog |
| Breed size: | All sizes |
| Indoor/outdoor use: | Outdoor |
Black, Grey

Dimensions:

A:48cm B:63-80cm
270g

℮

Main material:

Polyester

Size indication:

M

Material group:

Nylon

Material filling:

Foam
Adjustable:

Yes

Filled with:

Foam

Closure:

Yes

Type of closure:

Click system

Weather-/ water-/ IP-resistant:

Yes

Type weather-/water-/ IP-resistance:

Splashproof

Visibility:

Reflecting

Finish/Version:

Black metal finish

, Glossy